The New Maryland U16/U18 Boys Division 1 Villagers are headed to the 2016 U18 Soccer New Brunswick Provincial Championships this weekend in Dieppe after a 4-2 win over the Fredericton District Soccer Association U18 Athletics on August 15 at the Athletic Park Field in New Maryland. New Maryland goals were scored by Alex DeLong, Alex Morgan and Cian Speed with 2. The Fredericton goals were by Connor McGinley and Cameron Manzer. Graeme Clark was the winning keeper for New Maryland. Josh Adams was in net for FDSA.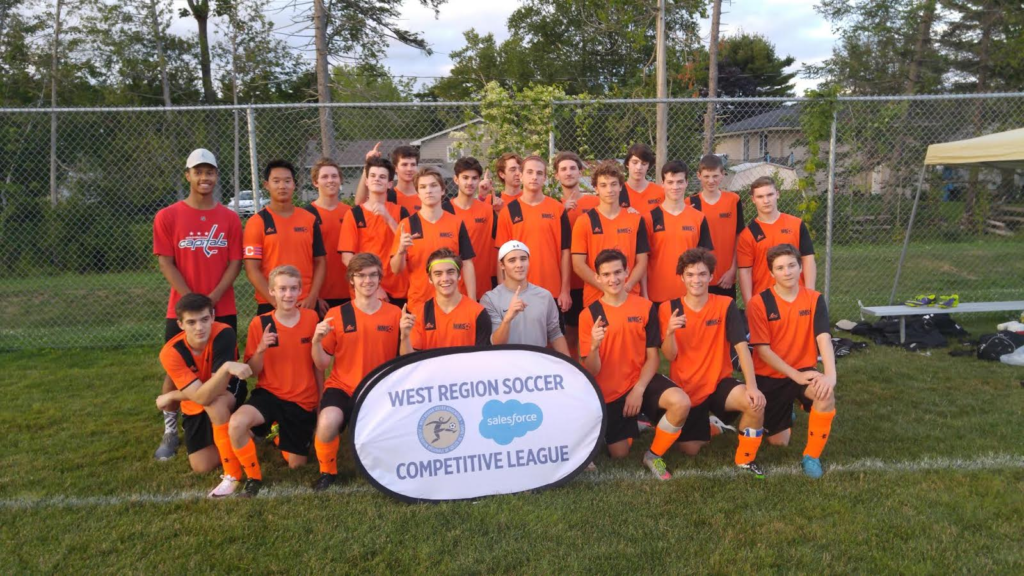 Back row L-R:  Leo Titarenko, Eric Meng, Evan Schlodder, Benjamin DeLong, Andrew Keats, Dylan Lohnes, Alexander DeLong, Cian Speed, Nick Glynn, Liviu Badea, Peter MacDonald, Brennan Minchin, Finley Corbett, Brad Merryweather, Cameron Caissie
Front row L-R:  Petar Lukic, Ethan O'Connell, Sam Arseneau, Simon Wassef, Graeme Clark, Alex Morgan, Jonathan Fidler, Daniel Starr.