The New Maryland U16/U18 Villagers Division 1 boys, who were 2016 Provincial champions, represented West Region Soccer and brought home silver at the 2017 Provincial tournament held over the August 19-20 weekend in Riverview.
The Villagers defeated Fundy 6-1 and Kent North 4-0 in play on Saturday, to earn a bye to the semi-finals on Sunday. In the semi-final New Maryland defeated Restigouche 6-4 after double overtime and penalty kicks. A hard fought final against Fundy saw the Villagers fall 2-1.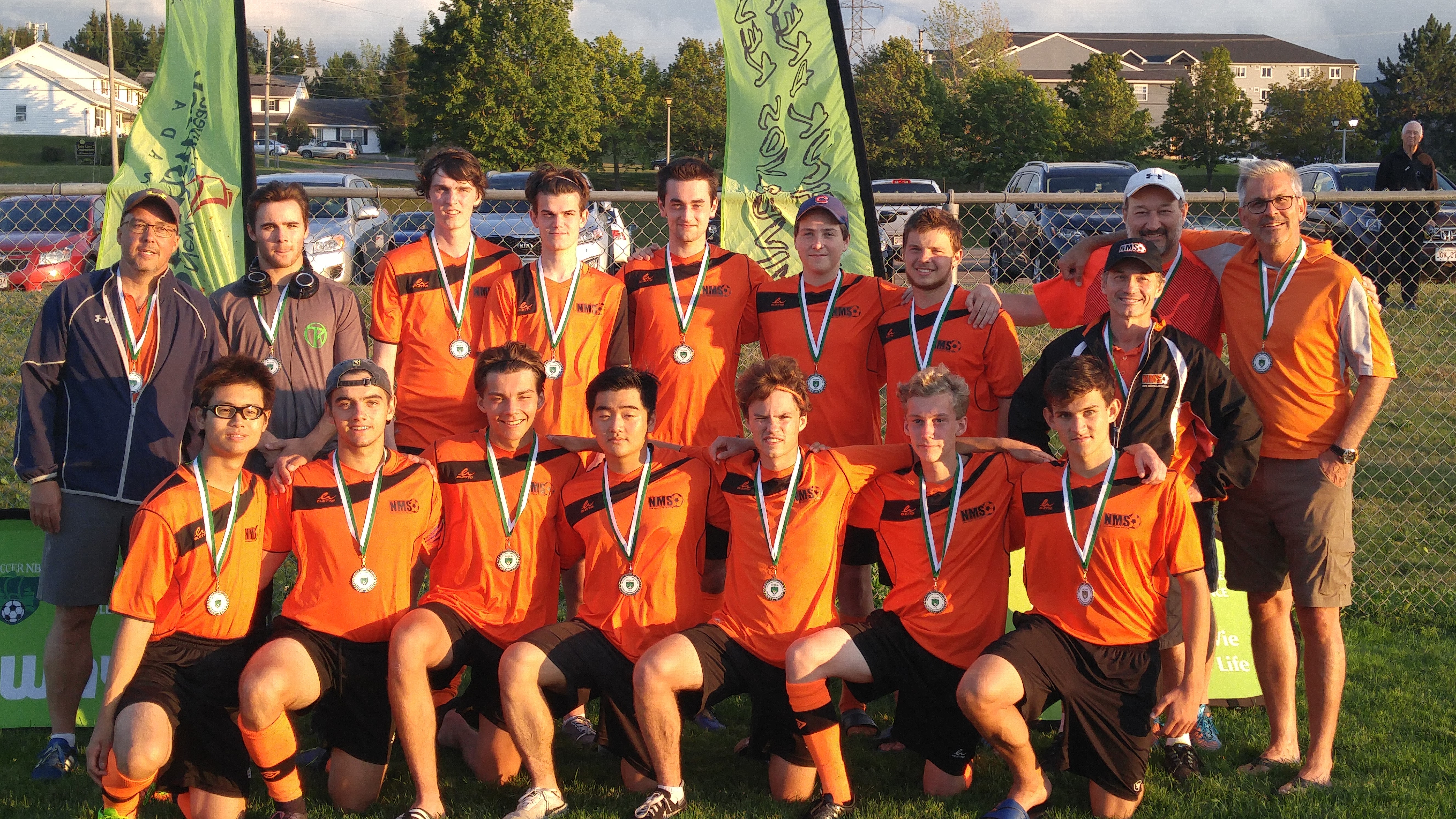 Back row standing L-R: Chris O'Connell (Coach), Graeme Clark, Brennan Minchin, Benjamin DeLong, Rowan Urquhart, Daniel Starr, Sean Ferguson, Jon Fidler (Coach) Paul O'Sullivan (Coach), Christopher DeLong (Manager).
Front row kneeling L-R: Danny Kim, Simon Wassef, Brady Patterson, Willie Lee, Jonathan Fidler, Ethan O'Connell, Alex Morgan.
(Missing from photo: Mateo Barac, Finley Corbett, Alec Ferguson, Andrew Keats, Dylan Lohnes, Petar Lukic, Kyle Son)